A lot of us know that uranium is used as one of our larger power sources here in the United States with the help of nuclear plants spread across the US but I doubt that many of us have any idea how the whole thing actually works. I know that before I started researching this topic I knew very little. The things is now with how much back and forward is going on with the claimant debate and the very protruding fact that we are running out of our possible oil reserves, the way that we are going to move forward and get the energy that we need as a country is a hot topic. For this reason I want to try and write a bit about the different kinds of ways that we get energy and some of the good and negative points associated with each of those methods. Mostly though I just want to give you a brief overview of how this whole process works in regards to each of the energy methods so that when these things are being debated or you see something on TV about one energy option or the next, you might have a slightly better idea what they are taking about and from there hopefully be able to make a slightly better informed decision.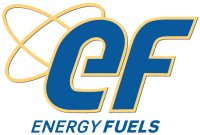 First of all, we start with uranium mining. There are around ten different uranium mines in the United States in Nebraska, New Mexico, South Dakota, and then many in Wyoming. Uranium miners can use a number of different methods to be able to extract the uranium, which is found in rocks. One of the ways that the uranium miners can get the uranium that they are looking for is through an open pit, building an underground mine or by in-situ recovery. A solvent is used to then remove the uranium from the ore that it is attached to and the resulting product is uranium oxide or as you probably have heard of it, yellowcake uranium. Once that has been done the yellowcake uranium is filtered and dried until it is ready to go to the next step. The yellowcake uranium is then on its way to a conversion plant where it is heated to the point where it becomes a gas. At this point it is loaded into cylinders and then by the time that it cools in those cylinders it is back to being a solid. And here you thought that the process of water going from gas to liquid to solid was cool.
After all of this the uranium cylinders are sent to the next process which is called enrichment. This is probably also a term you have heard before in the news or on the TV or something, enriched uranium. This is the process that makes the uranium safe to use as a fuel. The solid uranium is made into powered uranium and then compressed into useable tablets. Really hitting every point of the possible forms here.